Sedan
New 2025 Toyota Camry Rumors
2025 Toyota Camry Rumors
Rumors surrounding the 2025 Toyota Camry suggest that the popular midsize sedan will undergo a significant redesign, entering its ninth generation. The next-gen Camry is expected to launch as a 2024 or 2025 model in the coming years. While there is limited information about the car's appearance, it is speculated that the new Crown lineup could inspire the design, featuring a striking front end with lobster-claw LED headlights and an aggressive black grille.
The next-gen Camry will likely retain the same GA-K architecture as the current model, but some reports suggest that Toyota may stretch the car's wheelbase to increase cabin space. The redesigned Camry is also expected to feature new powertrains, including new-generation hybrid turbo engines recently introduced on the 2023 Lexus RX F Sport 500h and the new Toyota Crown sedan.
2025 Toyota Camry Rendering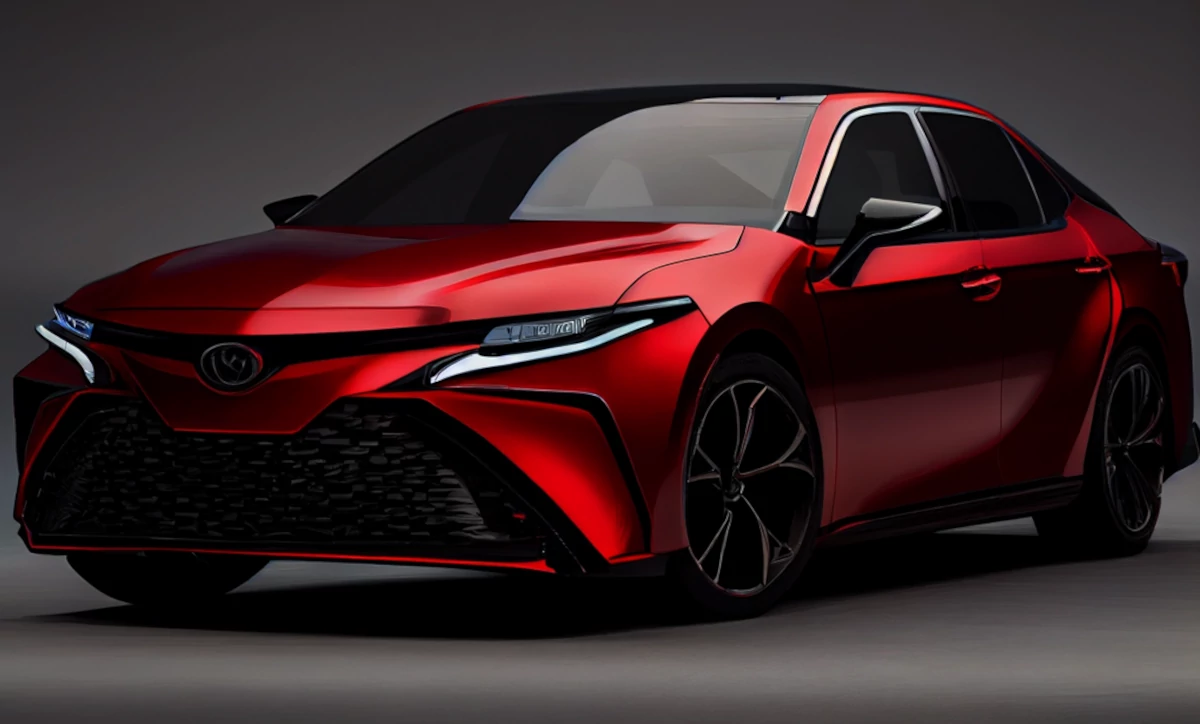 In addition to the hybrid variant, there are rumors that a Toyota Camry plug-in hybrid could also be part of the lineup, potentially using the RAV4 Prime's 302 hp plug-in hybrid system that combines a 2.5-liter engine with two electric motors, one at the front and one at the rear.
As for safety features, the next-gen Toyota Camry is expected to come with Toyota Safety Sense 3.0 (TSS 3.0) instead of the outgoing car's Toyota Safety Sense 2.5+ (TSS 2.5+). The newer ADAS suite includes improvements made possible using sensors with enhanced detection capability.
Regarding the interior, Toyota is known for emphasizing form over function and preferring evolutionary upgrades through generations. As such, the next-gen Camry's interior is not expected to adopt minimalism or unusual elements seen in European and South Korean models. However, it should feature the Toyota Audio Multimedia infotainment system.
While these rumors provide insight into what the 2025 Toyota Camry might offer, it is essential to note that test prototypes have yet to appear on the road, and much of the information is speculative. Clarity on the next-gen Camry's release timeline and features should emerge later this year or early next year.